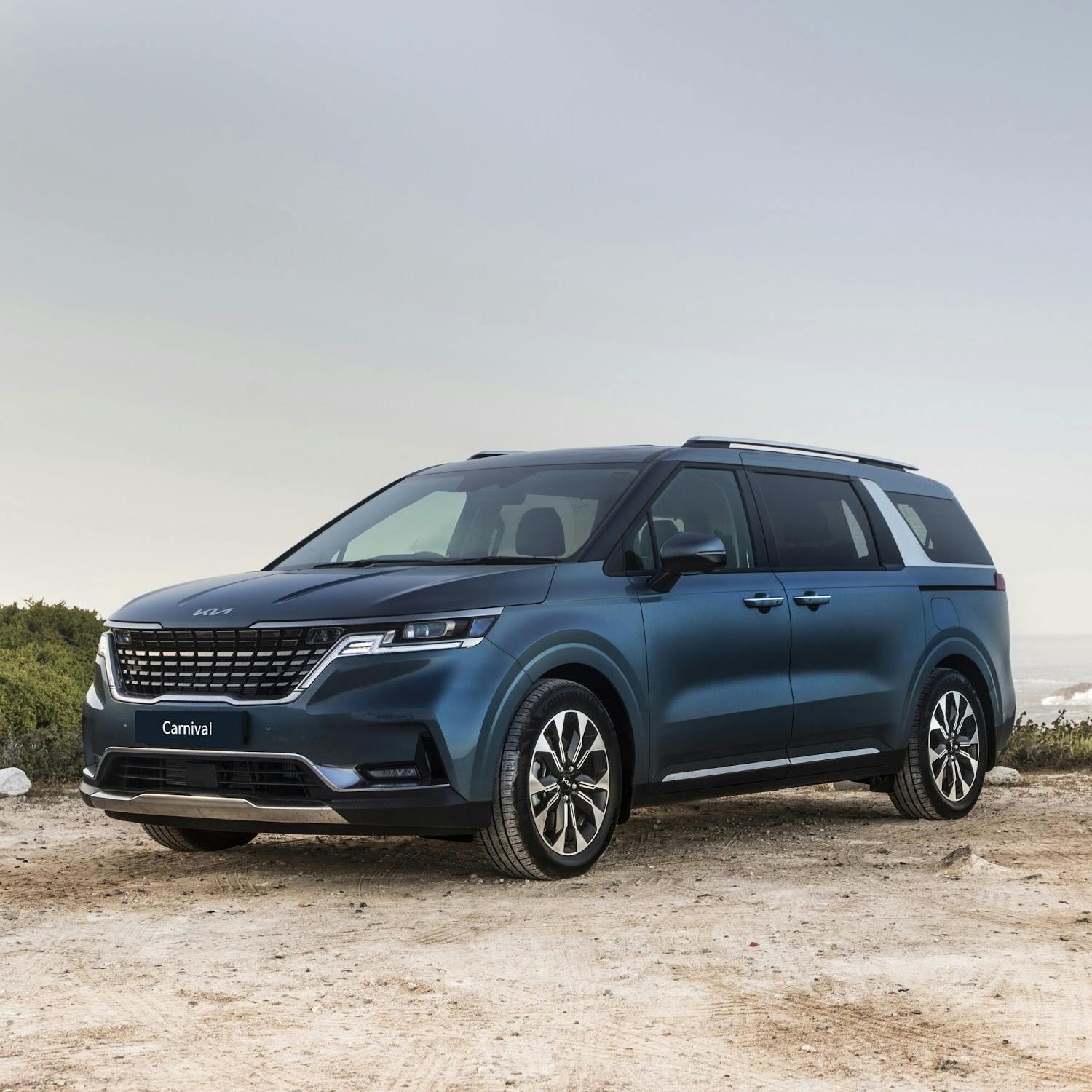 Elevate Your Family Adventures with the Kia Carnival
The Kia Carnival, replacing the Kia Sedona, is a popular minivan that offers a spacious and versatile family-friendly vehicle option. Designed and manufactured by Kia Motors, the Carnival stands out with its distinctive styling, impressive interior comfort, and a host of modern features.
One of the standout features of the Kia Carnival is its spaciousness. It provides ample room for up to eight passengers across three rows of seating, making it an ideal choice for larger families or those who require plenty of passenger capacity. The cabin is thoughtfully designed, with comfortable seating and high-quality materials that create a refined and upscale feel.
The Carnival offers a range of engine options, including powerful V6 engines, which deliver ample power for both city driving and highway cruising. The precise handling and smooth ride make it a pleasure to drive, while features like adaptive cruise control and lane-keeping assist help enhance safety on the road.
In terms of technology, the Kia Carnival is well-equipped. It features an intuitive infotainment system with a touchscreen display, smartphone integration (such as Apple CarPlay and Android Auto), Bluetooth connectivity, and available premium sound systems. Rear-seat entertainment systems are also available to keep passengers entertained during long journeys.
Safety is a priority in the Carnival, and it comes with a comprehensive suite of advanced safety features. These may include forward collision warning, automatic emergency braking, blind-spot monitoring, rear cross-traffic alert, and a surround-view camera system. With these technologies, the Carnival helps provide peace of mind for both the driver and passengers.
When it comes to cargo space, the Kia Carnival offers impressive versatility. The third-row seats can be easily folded to create a larger cargo area, and the second-row seats can slide forward to maximize storage space. This flexibility allows the Carnival to accommodate a variety of cargo needs, whether it's hauling groceries or transporting larger items.
Overall, the Kia Carnival stands out as a reliable and practical minivan option. With its spacious interior, comfortable seating, advanced safety features, and modern technology, it offers a well-rounded package for families seeking a vehicle that combines practicality with style and comfort.
Call or visit Diehl Kia of Massillon to pick out your new Carnival!
Back to Parent Page