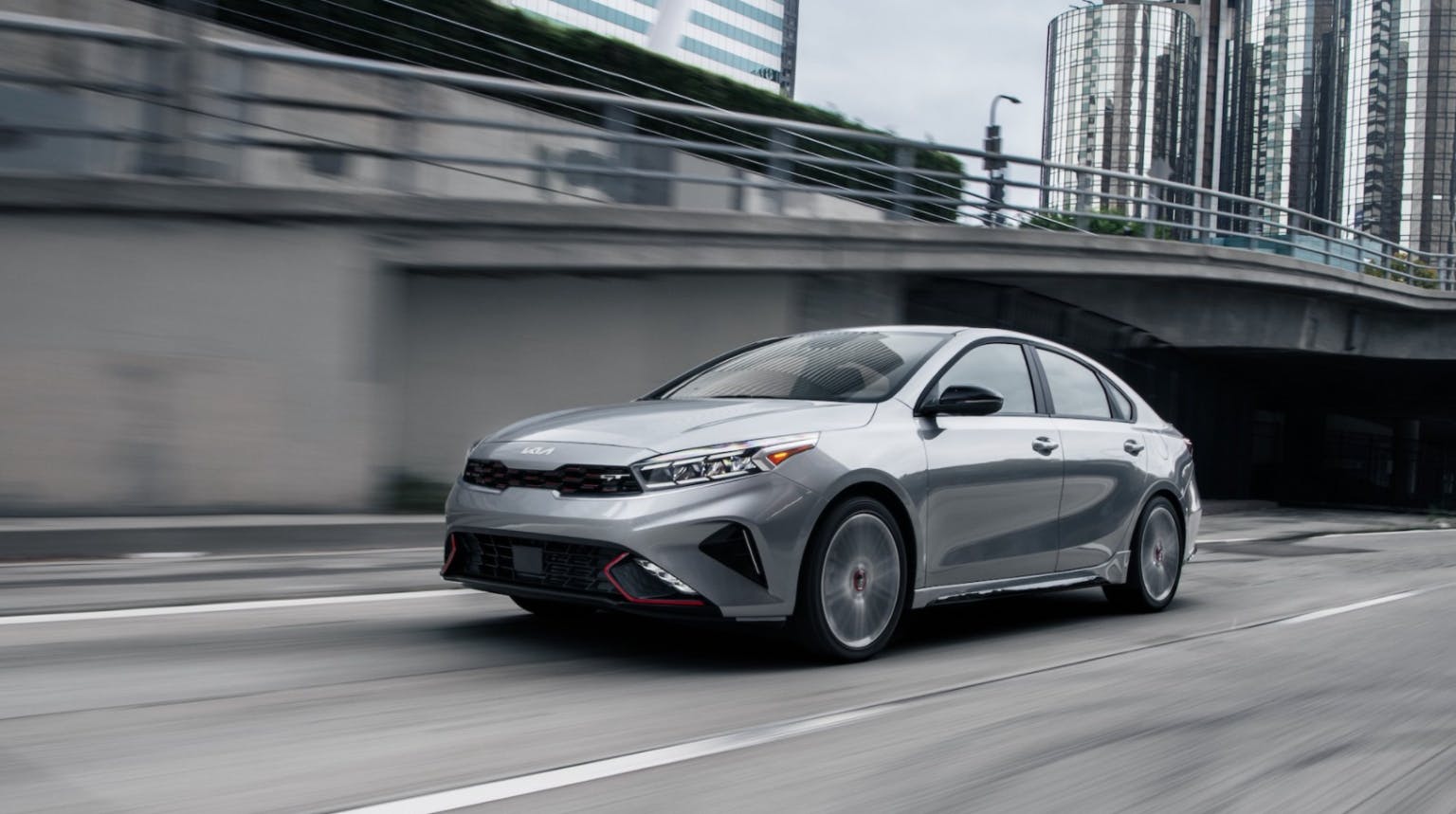 Revolutionizing Roads: 2024 Kia Forte GT
In the dynamic world of automotive excellence, Kia continues to redefine expectations, and the upcoming 2024 Kia Forte GT is no exception. This blog post takes you on a thrilling journey, offering an exclusive preview of the sleek design, innovative features, and powerful performance that the Forte GT is set to bring to the road.
Performance Redefined:
The heartbeat of the 2024 Kia Forte GT lies in its performance capabilities. With a turbocharged engine that promises an exhilarating driving experience, this compact sedan is designed for those who crave the perfect balance of power and efficiency. Get ready to feel the road like never before as the Forte GT takes performance to new heights.
Sleek and Sporty Design:
The exterior of the 2024 Kia Forte GT is a testament to the marriage of style and functionality. With a sleek, aerodynamic profile and distinctive design elements, this sedan is sure to turn heads on the road. From the bold front grille to the stylish rear, every angle of the Forte GT exudes a sense of modern elegance.
Tech Savvy and Connected:
Step inside the 2024 Forte GT, and you'll find a tech-savvy haven. The latest infotainment system, advanced driver-assistance features, and connectivity options galore ensure that you stay in control, informed, and entertained throughout your journey. Kia has seamlessly integrated technology to enhance both the driving and riding experience.
Comfort Meets Functionality:
Beyond its sporty exterior and high-tech interior, the 2024 Kia Forte GT prioritizes comfort. The carefully crafted interior space provides a harmonious blend of comfort and functionality. Premium materials, intuitive controls, and ample space make every drive a pleasure, whether it's a daily commute or a weekend adventure.
Options Tailored to You:
Kia understands that every driver is unique. That's why the 2024 Forte GT offers a range of options to suit individual preferences. From different trim levels to customizable features, you have the freedom to personalize your Forte GT to match your lifestyle and taste.
The 2024 Kia Forte GT is poised to set new standards in the compact sedan segment. With its powerful performance, sleek design, and cutting-edge technology, this vehicle is more than just a mode of transportation; it's an expression of style and a commitment to a dynamic driving experience. As the release date approaches, anticipation builds among automotive enthusiasts eager to get behind the wheel of the 2024 Kia Forte GT and redefine their journey on the road. Get ready to embark on a new era of driving excellence with Kia's latest masterpiece.
Back to Parent Page